Chain Link Fence Slide and Swing Gate – Easy to Install and Control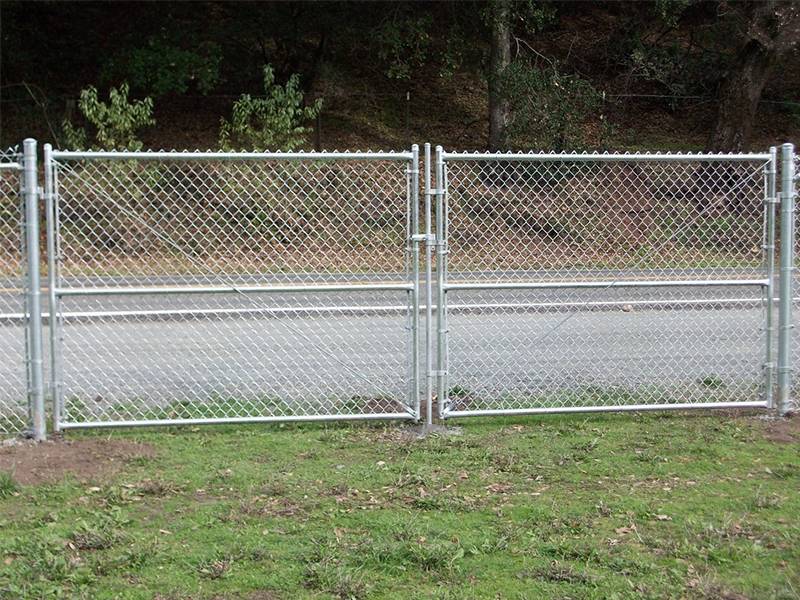 Chain link fence is convenient to install and prevent intruder from accessing.
Chain link fence gates are divided into two types, chain link swing gate and chain link slide gate. Both of them share common characteristics of sufficient strength and durability, but differ in application location. Chain link swing gate contains single-leaf swing gate and double-leaf swing gate, usually used in residential, industrial and commercial area, while chain link slide gate is suit to industrial and commercial area.
Chain link fence is created for outsiders accessing and climbing prevention.
Feature
Sufficient strength and durability.
Resistant to corrosion and rust.
Good defense ability.
Various in shapes.
Stylish appearance.
Easy to install and remove.
Specification
Material

Steel wire.

Gate type

Chain link fence swing gate and chain link fence slide gate.

Direction of gate

180° inward, 180° outward, 90° in and out.

Surface treatment

Zinc-coated, vinyl-coated, polymer-coated.

Gate frame

Round and rectangular tubular.

Gate accessories

Gate latch, frame, hinge.

Post

Round and square post.

Application location

Residential area, industry area, commercial area.

Standard

ASTM F654, ASTM F900, ASTM F1184.
Applications
Backyard.
Residential houses.
Industrial area.
Restricted area.
School.
Sport park.
Park.
Parking lot.
Administrator building.
Entertainment park.
Railway.
Zoo animal cage.
QUICK CONTACT
If you need to consult the price, please contact the business department by E-mail:
When you contact us, please provide your detail requirements. That will help us give you a valid quotation.