Temporary Fencing – Canada, Australia Fence, Crowd Control Barrier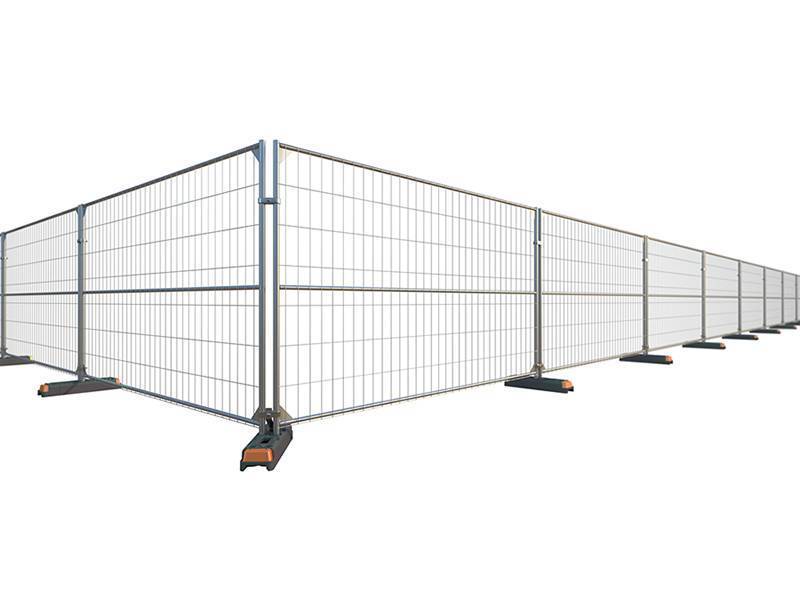 Various temporary fencing offers you perfect solution for event area fencing.
Temporary fencing is made of high quality carbon steel. With PVC coated, powder coated, galvanized or painted surface, it has a good aesthetic effect and long service life. It can be divided into three types: Canada portable fence, Australia portable fence and crowd control barrier. Canada portable fence is welded temporary fencing with square frame; Australia portable fence is another welded temporary fencing with round frame; crowd control barrier has only round frame pipes without welded wire mesh. Because of the high strength and flexibility, temporary fencing is widely used for construction fencing, factory fencing, residence fencing and so on.
Feature
High strength and safety.
Prevent theft and vandalism.
Easy and fast to install and uninstall.
Movable with detachable feet.
Light weight.
Good applicability even though on rugged ground.
Available to connect with other fences.
Various colors for choice.
Bright color with aesthetic effect.
Anti-harsh environments.
Anti-acid and alkali.
Corrosion and rust resistance.
Durable and long service life.
Easy to maintain.
Flexible to fit specific applications.
Specification
Material

Low carbon steel.

Surface treatment

PVC coated, powder coated, galvanized, painted.

Common color

Yellow, orange, green, blue, red.

Frame pipe shape

Square or round.
Application
Construction site fencing.
Factory fencing.
Residence fencing.
Commercial base fencing.
Quarantine area fencing.
Restricted area fencing.
Farm fencing.
Yard fencing.
Pool fencing.
Road fencing.
River fencing.
Plant fencing.
Car fencing.
Animal fencing.
Pedestrian fencing.
Path fencing.
Square fencing.
Sport fencing.
Police station fencing.
Event area fencing.
Stage fencing.
Entrance fencing.
Simulator and machine fencing.
Organization fencing.
Wedding fencing.
Park fencing.
Hill fencing.
QUICK CONTACT
If you need to consult the price, please contact the business department by E-mail:
When you contact us, please provide your detail requirements. That will help us give you a valid quotation.