Vibrating Screen Mesh Has High Strength, Anti-Wear, Good Adaptability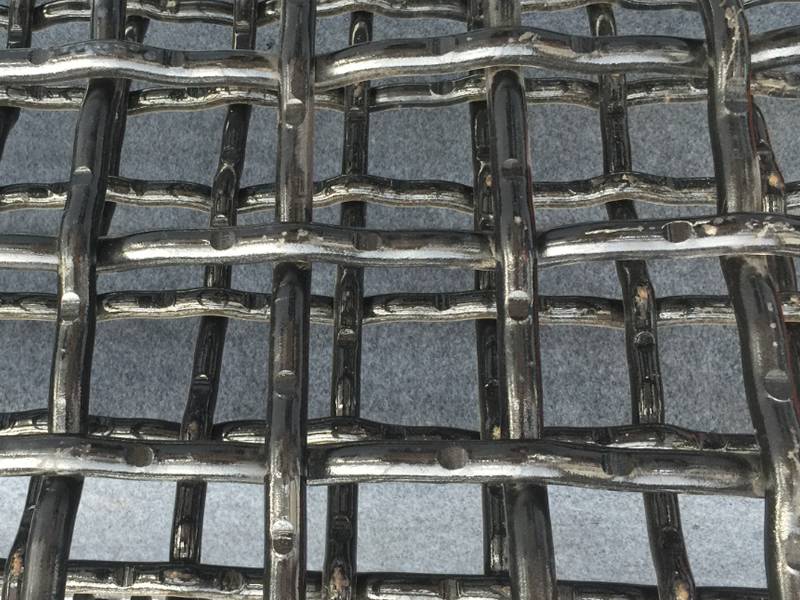 Various types of vibrating screen mesh with high strength to filter the wet and dry materials.
Vibrating screen mesh is widely used in vibrating screen machines to filter and separate sands, gravel, coal, stones, rocks and other wet and dry materials. Our vibrating screen mesh is made of high tensile spring steel, manganese steel, stainless steel and polyurethane. So it is not easily to be damaged and deformed by these materials. And vibrating screen mesh has good adaptability. It will not be damaged in high temperature or low temperature environment.
We have woven wire screen, polyurethane screen, self cleaning screen mesh, piano wire screen and stainless steel screen mesh for you to choose.
Feature
High strength, high bearing capacity.
Corrosion resistance, acid and alkali resistance.
Good adaptability, high temperature and low temperature resistant.
No blinding and plugging.
Easy to install and maintain.
Various types of vibrating screen mesh.
Specification
Material

High tensile spring steel, manganese steel, stainless steel, polyurethane.

Color

Sliver, gray, black, green. Other colors can be customized.
Application
Vibrating screen machines.
Crusher.
Trommel.
Mining industry.
Quarry.
Chemical industry.
Dewatering industry.
Sand and gravel industry.
Aggregate industry.
Food processing.
QUICK CONTACT
If you need to consult the price, please contact the business department by E-mail:
When you contact us, please provide your detail requirements. That will help us give you a valid quotation.