Steel Fiber Improves Structural Strength and Integrity in Concrete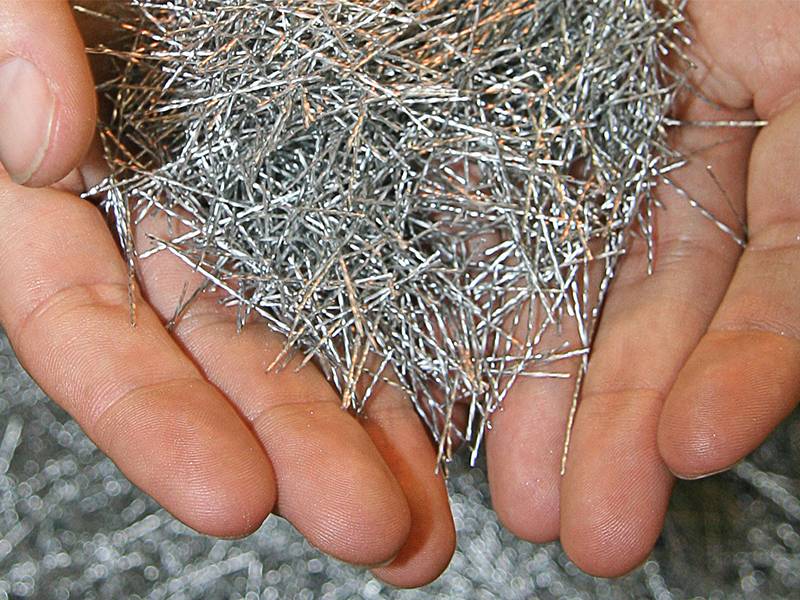 Steel fiber is to control concrete cracking and prevent water from bleeding.
Walcoom steel fiber is usually used in concrete or construction projects in order to control cracking due to plastic shrinkage and drying shrinkage. Additionally, the use of steel fiber in tunnelling projects are increasing.
In some specific circumstances, steel fiber can replaces traditional steel reinforce rebar in concrete. Steel fiber produces great impact-resistance, abrasion resistance and shatter-resistance.
Feature
Enhanced structural strength.
Enhance impact– and abrasion–resistance.
Enhance freeze-thaw resistance.
Reduce crack widths & control the crack widths tightly.
Reduce steel reinforcement requirements.
Common use in industrial flooring.
Easy to handle.
Specification
Material

Cold-drawn low carbon steel wire, stainless steel (330, 310, 316, 316L, 321, 304, 446, 430 and 430Al).

Equivalent diameter

0.3–0.4 mm, 0.4–0.5 mm, 0.45–0.55 mm, 0.55–0.6 mm, 1 mm.

Length

20 mm, 25 mm, 30 mm, 35 mm, 60 mm.

Aspect ratio

40–45, 45–50, 50–55, 55–60.

Standard

EN 14845-1.
ASTM A820/A820M.
ASTM C1018-97.
BS EN 14889-1.
Applications
Sprayed concrete.
Flooring pavement.
Precasting concrete.
Situ and repair concretes.
Low cement castable.
Tunnel project.
Burner blocks.
Blast furnace.
Fire clays.
Torpedo ladle.
Building construction.
Highway construction.
Bridge construction.
Dam construction.
QUICK CONTACT
If you need to consult the price, please contact the business department by E-mail:
When you contact us, please provide your detail requirements. That will help us give you a valid quotation.