Craft Wire–Excellent Toughness, Bright Color, Anti-Corrosion, Colorfast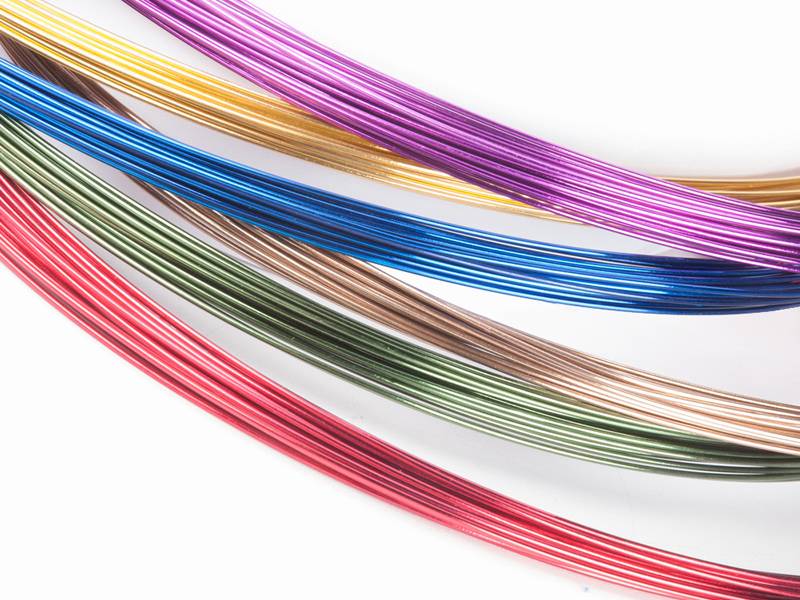 Our high quality craft wire can satisfy all your inspirations for crafts, jewelry, and decoration.
Crafts wire is made of various metal wires with paint coating, PVC coating or paper covered, and some will be used directly after the wire surface treatment. Such as anodized craft wire and gold/silver plated craft wire. The purpose is to make the wire into a variety of different bright colors, the surface coating will never fall off. Coupled with anti-corrosion, environmental and the unique toughness of the metal itself, craft wire is especially popular in the fields of craft items, jewelry design, artificial flowers and decorations.
Feature
Non-toxic, up to export environmental requirements.
Bright colors, good gloss, smooth surface.
Good coating adhesion, not easy to paint off (coating does not burst after folded 360 °C).
Excellent toughness, anti-corrosion.
Various shapes, easy to handle.
Low cost and long service life.
Specification
Material

Iron wire, galvanized wire, aluminum wire, copper wire, stainless steel wire, silver wire, etc.

Coating type

Enameled, PVC coated, paper covered, etc.

Type

Enameled craft wire, PVC coated craft wire, paper covered craft wire, other surface treatment craft wire.

Gauge

4–32 gauge.

Diameter

0.2–5 mm.

Shape

Round, half-round, flat, square, crinkle wire.

Hardness

Dead soft, half-hard, full hard.

Color

Black, white, green, red, blue, purple, pink, yellow, silver, golden, etc.

Package

Type: coil wire, spool wire or wooden stick, paddle wire, stub wire.
External package: 2 kg/carton, 5 kg/carton, 1 ton/pallet, different orders can be customized.
Application
Wire crafts, craft items, wire ornaments, wire ware.
Rings, earrings, necklaces, beaded, headdresses and other jewelry designs.
Decorative articles, wire sculptures, murals, embellishment wire.
Floral wire, artificial flowers, Christmas trees and floral arrangements, garlands.
QUICK CONTACT
If you need to consult the price, please contact the business department by E-mail:
When you contact us, please provide your detail requirements. That will help us give you a valid quotation.